Consulting
Dan Fink and Dan Bartmann are available for speaking, teaching and consulting on renewable energy issues. Combined, they have over 35 years of off-grid electrical experience.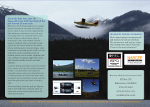 DOWNLOAD OUR NEW 2013 BROCHURE HERE

Areas of specialisation:

Renewable energy educational lectures, seminars and workshops
Wind power "reality checks" for investors and venture capitalists
Renewable energy system design and installation for remote or difficult off-grid locations
Small wind turbine design, construction, deployment and local manufacture
Renewable energy system troubleshooting, testing and appraisal
Renewable energy systems and firefighter safety
Publication Credits:

Books:

Co-authors, "Homebrew Wind Power," Buckville Publications 2009, ISBN 978-0-9819201-0-8
Contributor, "Smart Home Hacks," O'Reilly Media 2005, ISBN 0-596-00722-1
Periodicals:

Back Home Magazine
Home Power Magazine
The Journal of Green Building
Lighting Today Magazine
The Solar Home and Business Journal
Solar Professional Magazine
Countryside Magazine
The Huffington Post
Training curricula:

Renewable Energy Systems and Firefighter Safety:
Midwest Renewable Energy Association
Rist Canyon Volunteer Fire Department
Larimer County Fire Chief's Council
AEE Solar Dealer's Conference
Westminister Fire Department
Poudre Canyon Fire Department
Colorado State Firefighter's Convention
Tucson Fire Department
Pima Association of Governments
LaFarge Fire Department
Lectures, seminars and workshops:

Midwest Renewable Energy Association
Midwest Renewable Energy Fair
Rocky Mountain Sustainable Living Association
Rocky Mountain Sustainable Living Fair
The Evergreen Institute
Engineers Without Borders University of Colorado
Engineers Without Borders Rocky Mountain Region
Small Wind Across America Conference
Eastern Michigan University
Chadron State College
Small Wind Across America Conference
The Small Wind Conference
Blue Energy Group, Bluefields, Nicaragua
Cheikh Anta Diop University, Dakar, Senegal
Instructor Biographies:
Dan Fink has lived off the grid, high in the Northern Colorado mountains, since 1991, 11 miles from the nearest power pole or phone line. He has a BA in Technical Journalism from Colorado State University, and spent 10 years in the field as a renewable energy system consultant, designer and installer. He has been employed as a renewable energy technical author and educator since the year 2000, and is the Executive Director of Buckville Energy Consulting, and the Editor-in-Chief of Buckville Publications LLC. Dan is co-author of the book "Homebrew Wind Power," and his articles and photographs frequently appear in such magazines as Home Power, Back Home, Solar Professional, The Journal of Green Building, and Lighting Today. He is a regular "Ask the Experts" columnist for Home Power Magazine, and a weekly columnist for the Solar Home and Business Journal.
Dan Bartmann grew up off the grid in the Colorado mountains starting at age three, and has lived there ever since. He is the Education Director of Buckville Energy Consulting, and co-author of the book "Homebrew Wind Power." His articles and photographs have appeared in both Home Power Magazine and Back Home Magazine, and he is the founder of Otherpower.com, a website devoted to home energy production. Dan's focus and passion are on educating the public about both the potential and the pitfalls of small wind power. His innovative small wind turbine designs have achieved recognition worldwide, and are ideally suited for local manufacture in impoverished and developing regions. He teaches and consults regularly on the topic across the US and internationally for NGOs, educators, and homeowners alike.
Contact us for more information on booking speaking engagements, seminars, workshops, and consulting services.